Brands
The Leaders of Design & Innovation
Meet the companies that we call partners. They form the foundation of our product specifications thanks in part to their best-in-class performance, breadth of product offering and ongoing technological innovation. We're proud to be certified Sony and Control4 dealers among many other brands.
Backed by over two decades of in-house, hands-on design and audio engineering, Anthem is the brand of choice for knowledgeable audiophiles, professional musicians and casual listeners alike. Anthem's award-winning preamplifiers, amplifiers and AV receivers deliver an unprecedented level of reliability and functionality for world-class home theaters, dedicated listening rooms and more. Revel in perfectly optimized audio performance with Anthem's proprietary room correction technology that sonically ensures top-quality sound throughout any space in your home. Promising pure audio with no trace of coloration or risk of distortion, Anthem always puts you front and center with your favorite entertainment.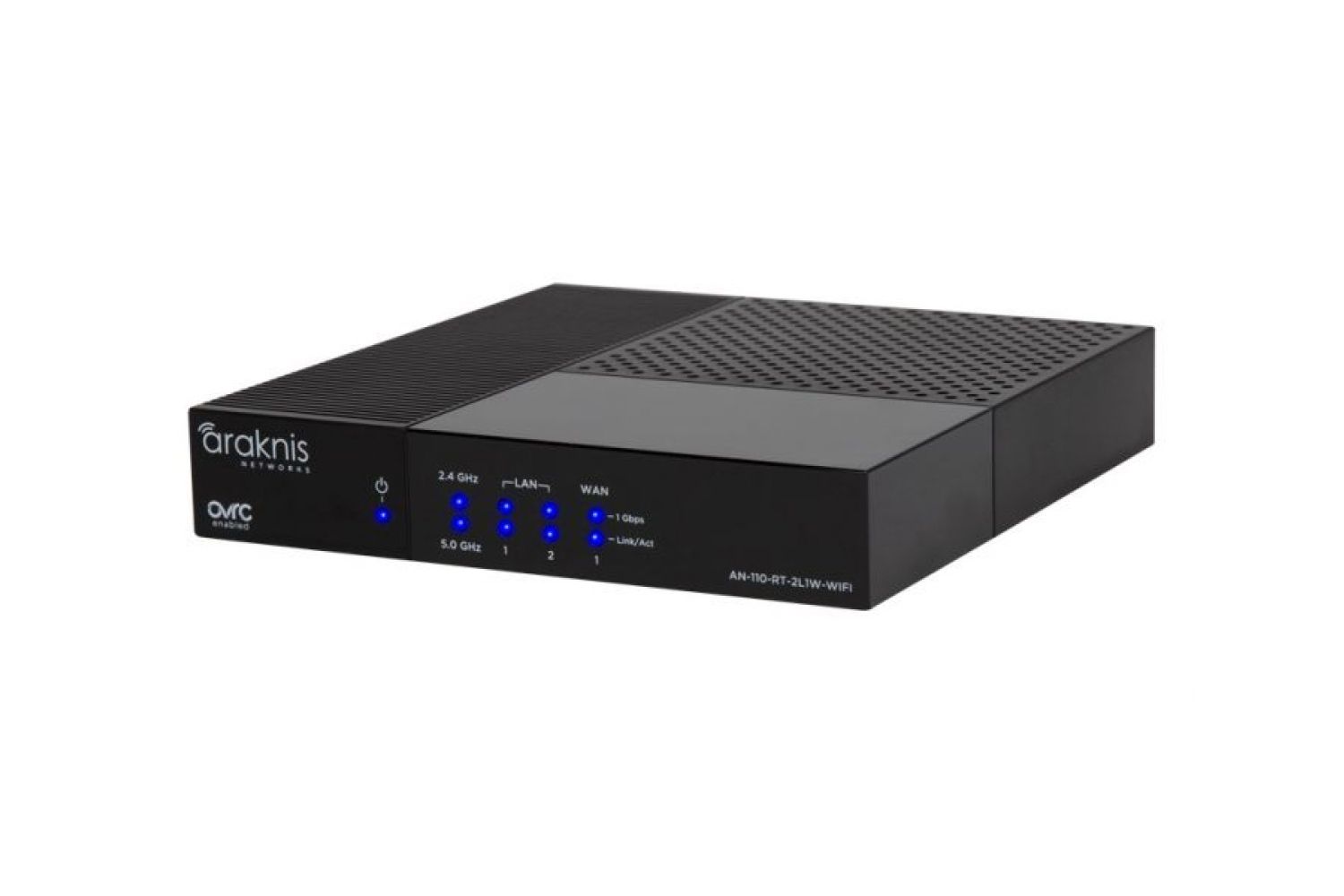 Networks have more stringent performance and bandwidth requirements than ever before, and Araknis is the go-to solution for IT experts in both residential and commercial environments. For best-in-class functionality and support, Araknis offers the ultimate dependability through their wide range of networking products. Operate the network seamlessly when you want to find new features, set new security access levels or expand the system. Routers, access points and switches undergo thorough testing in a variety of environments. Diagnose and resolve problems before they become an issue through the company's trademark OvrC software. Using this cloud management platform, we remotely monitor all your network-enabled devices. We'll troubleshoot issues and reboot devices to help you avoid on-site service calls and extensive downtime.
Experience personalized control for your unique lifestyle with the power of Salt Lake City-based Control4. As Control4 dealers, we can connect virtually any device in your Cumming home or business to work together. You'll command them all with customized one-touch controls and scenes from your system remote or smart device of choice. Whether you're home or away, Control4 gives you the power to command and monitor your estate or business in one platform. A Control4 dealer delivers convenience, peace of mind and an efficient environment to your home or business that's comfortable and safe.
An audiophile favorite since 1953, Marantz delivers uncompromising sound true to the original recording. All Marantz products are crafted with sonic supremacy in mind to provide unmatched hi-fi sound that redefines the listening experience. Each product is the result of purposeful design and state-of-the-art technology that respects tradition while embracing innovation. Having passed rigorous testing at the hands of in-house sound masters, you'll experience the same extraordinary Marantz signature sound each time. At the heart of all Marantz' hi-fi audio products is the idea that music matters—and so does the way you listen to it. Let Marantz' award-winning receivers, amplifiers and wireless music systems transform the way you listen to your favorite music and movies.
Designing and building the best electrostatic speaker in the world has been Martin Logan's primary purpose since its foundation in 1983. Delivering the same resounding bass as a traditional loudspeaker was the most significant challenge for the Kansas-based company. Over the years, they have more than delivered on their promise through their "Truth in Sound" philosophy. A commitment to lifelike accuracy and astounding power lives in each of their products. Martin Logan still specializes in a wide range of electrostatic loudspeakers from the affordable Vista to the immense Neolith, which can deliver an impressive 1300 Watts of power. The company even offers specialized home theater loudspeakers and a multi-channel soundbar. Handcrafted designs, Anthem Room Correction technology and expert engineering make Martin Logan the standard for electrostatic speakers throughout the world.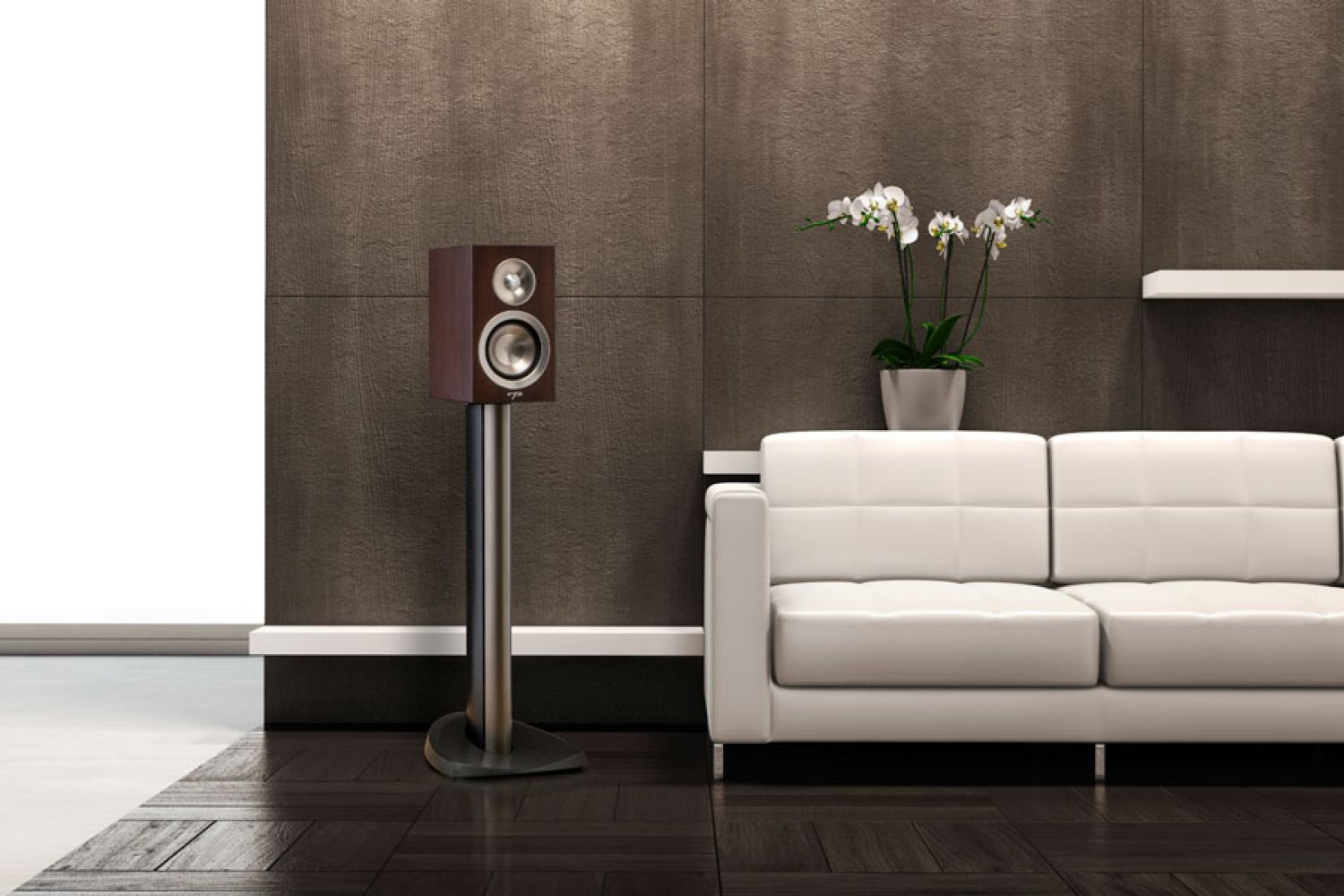 Find the optimal high-performance audio solution for home theater systems, outdoor sound and 2-channel audio through a wide range of Paradigm loudspeakers. Since 1982, the Toronto-based company has perfected the balance of construction, design and engineering for the ultimate value in high-end sound. Relying on in-house audio research, Paradigm constantly re-tests, re-measures and re-designs their speakers for superior sound quality every time. Even the most critical listeners will be amazed by the clarity and power of sound emanating from their loudspeakers while listening to music or movie soundtracks. Variables within the room can easily affect sound quality which is why all speakers include Anthem Room Correction (ARC) technology. ARC eliminates these variables by comparing room acoustics to the company's lab standards to get rid of adverse results through custom calibration.
PowerShades offers elevated comfort and luxury through continuing innovation. Founded in 2017, PowerShades aims to provide advanced, high-end solutions from various automation industries - but especially the motorized window treatment industry. The company delivers automated shading fixtures in several models and designs for both interiors and exteriors, enhancing decor and adding convenience to any daily living experience.
Sonos envelops every space of your home with brilliant audio, creating a soundscape you can easily customize to play what you want, where you want. With smart, wireless speakers for your music and cinema, Sonos expands crystal-clear audio anywhere you desire and connects to all your favorite media sources for easy, one-tap listening. Seamlessly command your speakers with voice activation or from your smart device of choice and rediscover your favorite music with a sound system that lets you listen your way.
Delight your senses with professional-grade home entertainment solutions installed by AV Solutions, a certified Sony dealer in Cumming, GA. Unprecedented contrast, color and realism are made possible with Sony's proprietary technologies that also lead in pixel-by-pixel detail for texture you can practically feel. Whether you're outfitting a multi-purpose media room or a dedicated private cinema, Sony's line of premium 4K HDR projectors and TV displays, AV receivers and high-resolution speakers work in tandem to craft the immersive experience intended by film and video game creators.
A leader in the projection screen industry, Stewart Filmscreen Corporation combines elite function, value and quality in all of their products. For 70 years, their extreme attention to detail has resulted in some of the best display solutions for home theaters, digital signage and conference rooms. The designers at Stewart Filmscreen Corporation reject the one-size-fits-all mentality. Whether you need to adapt your screen to ambient lighting, rear projection or an office workflow, Stewart Filmscreen Corporation delivers the ideal model for any application. Their display inventory includes 25 different screen materials, custom-built for each installation. Their brightness and color uniformity make them the go-to company for post-production work by major movie companies and the only screen manufacturer company with two Academy Awards.
Start Your Journey to Smarter Living
Connect with us to learn more about how these industry-leading brands work together to create your dream smart home or business.